Regular price
Sale price
$22.00 USD
Unit price
per
Sale
Sold out
Hormone Tranquilitea
Don't let that time of the month get you down with this unique blend of organic tea leaves and specialized TCM herbs. Expertly formulated by a Doctor of Traditional Chinese Medicine to help ease hormonal mood swings and bring tranquillity to your cycle.
Mei Gui Hua (rosebud) - moves qi, harmonizes blood, disperses stasis, and regulates menstruation.

Bo He (mint) - relieves liver qi stagnation.

Ning men (lemon) - clears heat, cools liver, removes stagnation, and supports spleen.
Directions
Add a tablespoon of honey to sweeten the deal; it's a harmonizing ingredient that pairs beautifully with this blend. Navigate those hormonal waves with just 1-2 tsp of this soothing elixir. Best enjoyed post-meal, especially during that time of the month. Steep for 4-5 minutes, and welcome a sense of inner peace. Cheers to a more tranquil you!
40g of organic herbal tea blend per pack

Share
View full details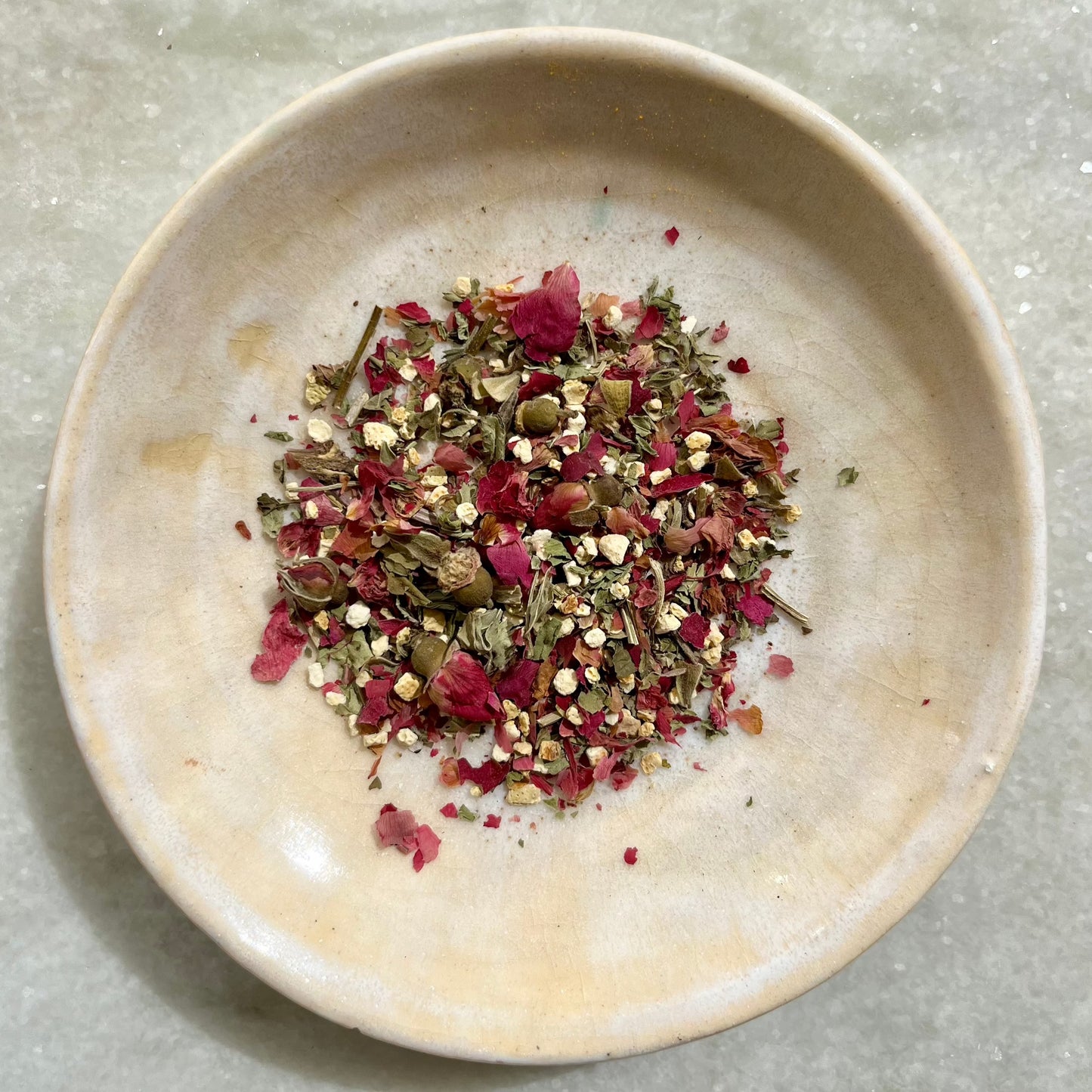 This tea helped my menstrual cycle!
I love this tea blend, it's not only delicious but it also has so many benefits. I found it helpful the week before menstruation as well as during the first day. It really did help relieve my pms and cramps. I highly recommend!